It is a water heater that operates by trapping the thermal energy from solar radiation on a black body that is insulated via a vacuum, preventing any heat losses; which is why it is called an evacuated or vacuum tube heater.
Bfreeze offers an energy-efficient moisture-less air cooler with smart controls, ideal for closed industrial sites and small businesses. It saves up to 70% energy and provides cool air without adding humidity.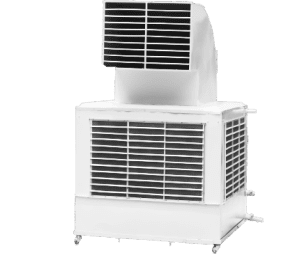 Bfreeze's industrial evaporative air coolers provide effective cooling, ventilation, and humidification for open spaces with optimized water consumption. Ideal for businesses with high airflow needs.